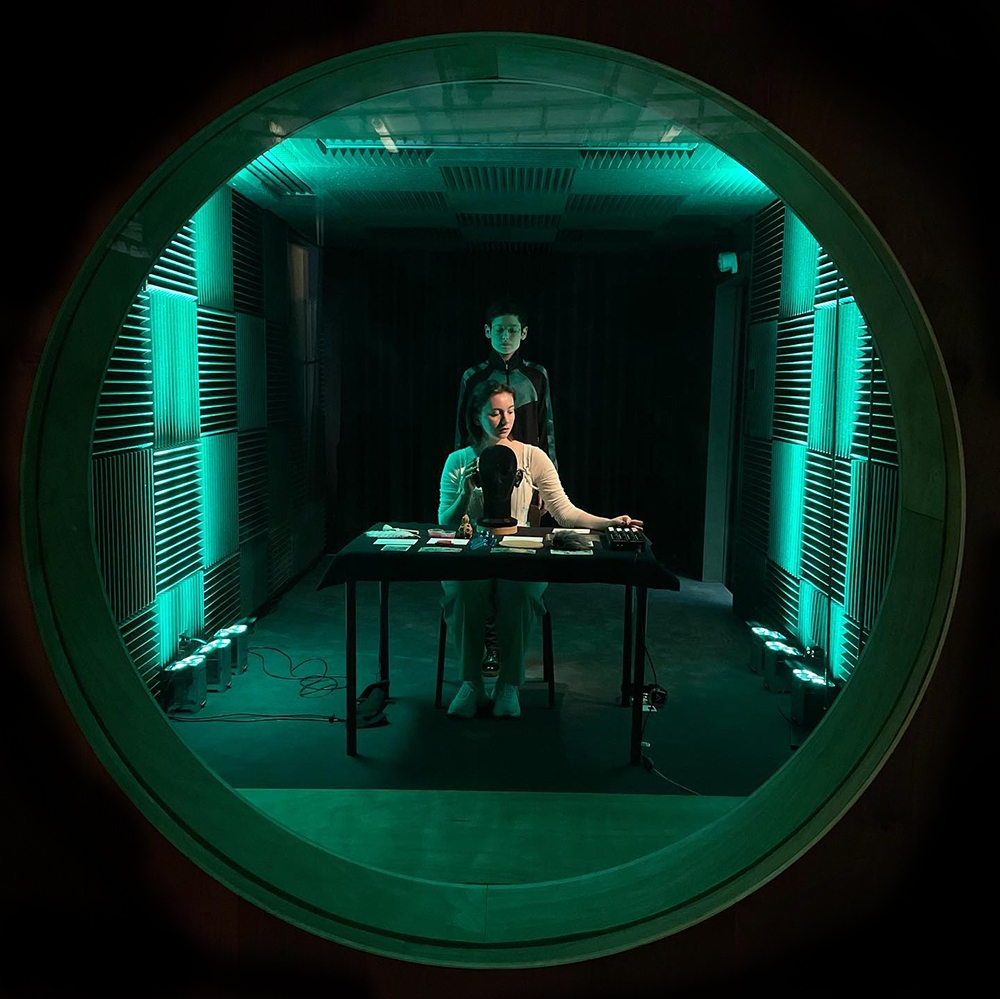 Switch (2022)

Performance in two parts, about 40 min each
In collaboration with the ASMR artist Behind The Moons
Production La Gaîté Lyrique

For the Gaîté Lyrique, visual artist Caroline Delieutraz offers a two-part performance in binaural sound, in collaboration with ASMR artist Behind The Moons. Like a new kind of storyteller, Behind The Moons interprets the monologues of several characters who are trying to escape a lost world thanks to a technique called switch. In the first part of Switch, Portal images, a science-fiction tinged narrative is woven through the monologues of Emma, Alberto, Luna and Gabriel. These unfold in a form that is somewhere between testimony and thought flow. Each character confides his or her fears, anxieties and desires, trying to project themselves into a better world, an alternative reality that they are trying to reach in order to escape a world on the brink of apocalypse.

In the second part, The New Reality, the science fiction story, written with the help of an algorithm, takes an unexpected turn. The reality our characters have 'switched' to is not what they expected. The alternative worlds they have created escape from them and take on their autonomy. The point of view changes radically to adopt not that of the characters, but that of the worlds themselves.

Inspired as much by artists and authors such as Virginia Woolf (The Waves), Chris Marker (The Jetty), Svetlana Alexievitch (The Supplication), as by Netflix series (Sense8, Stranger Things, All of Us Are Dead…), this tale is written for ASMR performance. The sound triggers, specific to this relaxation practice, are produced live by the ASMR creator Behind The Moons. They create an immersive sound environment and momentarily soothe the tumult of our inner lives.