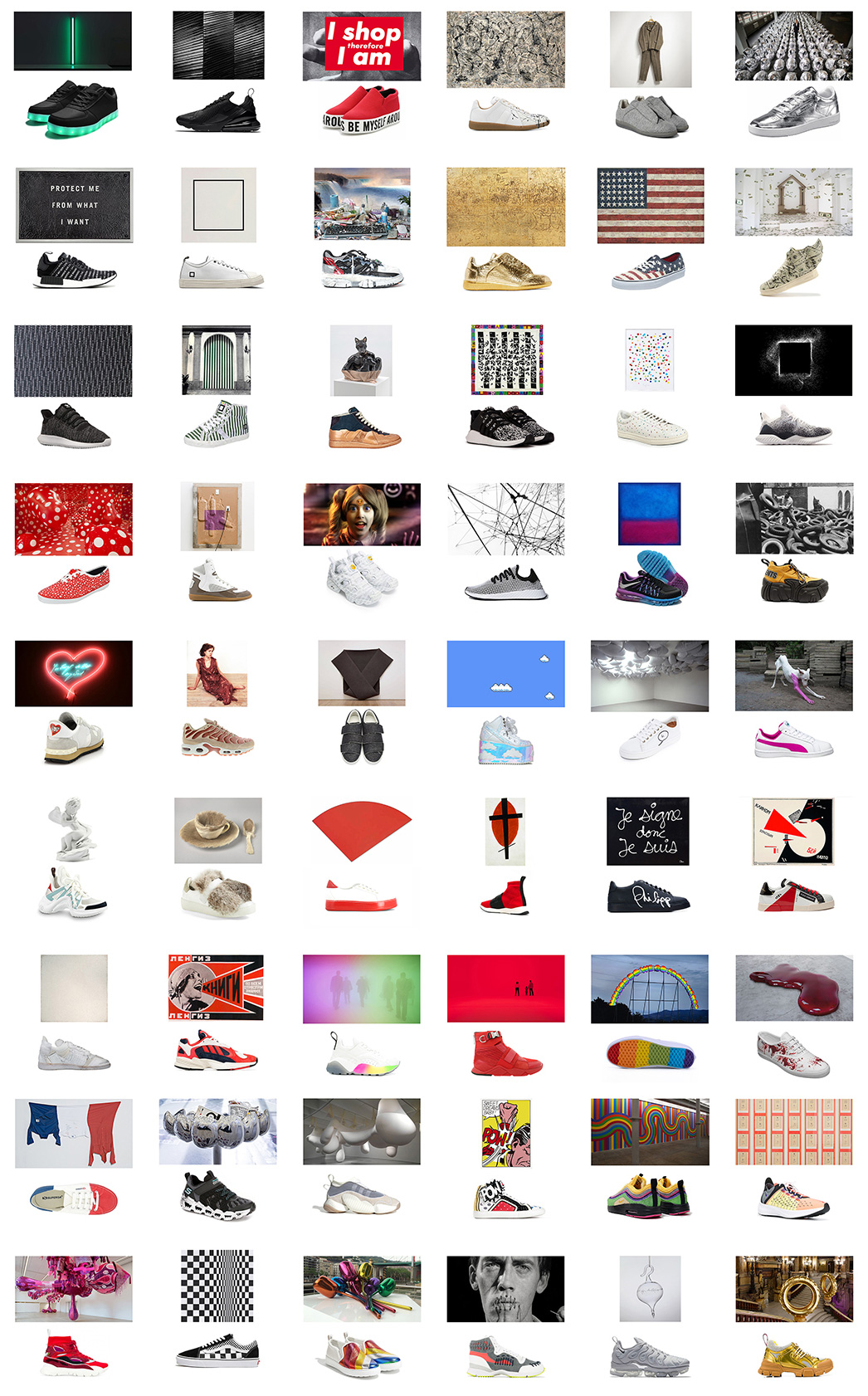 Series of diptychs on www.instagram.com/art_and_sneakers, 2018 – on going
art_and_sneakers brings together works of art and sneakers. I am often struck by the different shapes and textures that make up certain models of sneakers; the way they shine, their sophisticated designs and their perfect finish.The texture-work on the Nike Air Max black 270 brings to mind the paintings of Pierre Soulages. For art_and_sneakers I combine artworks and sneakers according to their shapes, their colours or associations of ideas. Just as fashion borrows from the history of art, contemporary art is inspired by fashion, but this goes well beyond that. The ever-increasing circulation of images on our networks helps give our shapes the freedom to no longer belong to one field or the other. They blend indefinitely in artworks or utilitarian objects without the possibility of distinguishing their origin.
Press
Monopol Magazin (German), 2019
Dominique Moulon, An atypical year, Art in the digital age, 15 January 2021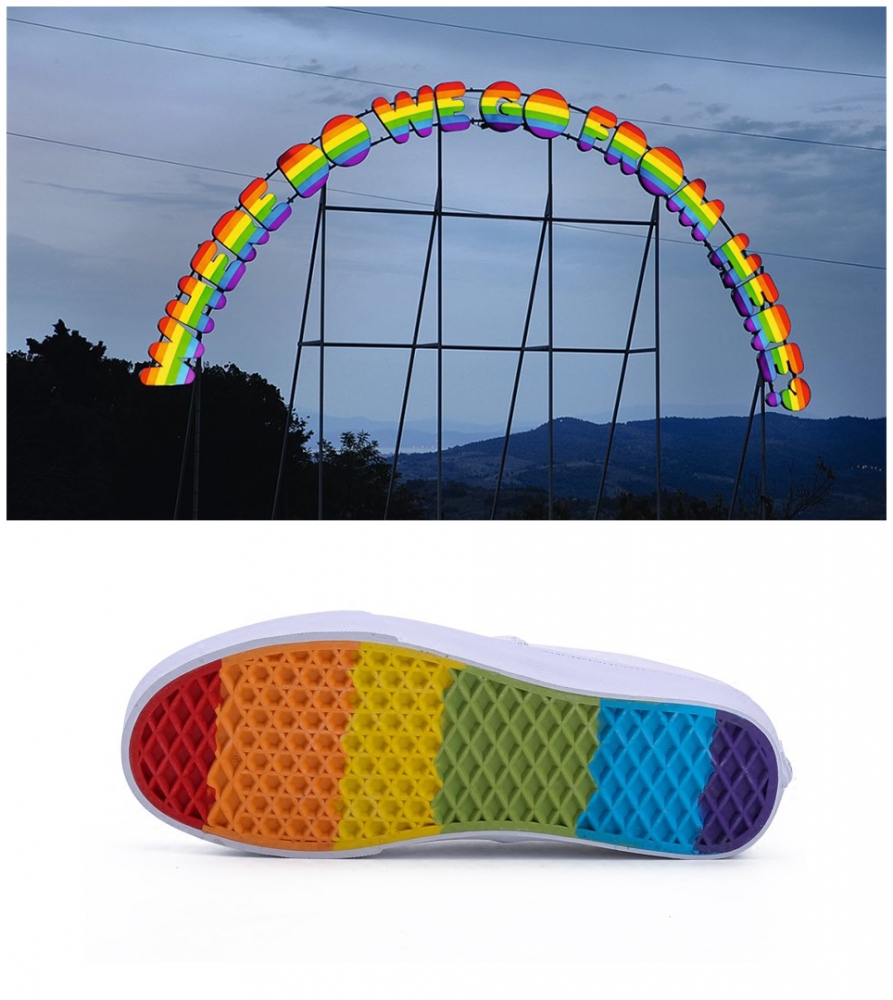 Ugo Rondinone,
Where do we go from here?
, 1999 / Vans Old Skool Skate Colorful Rainbow Sole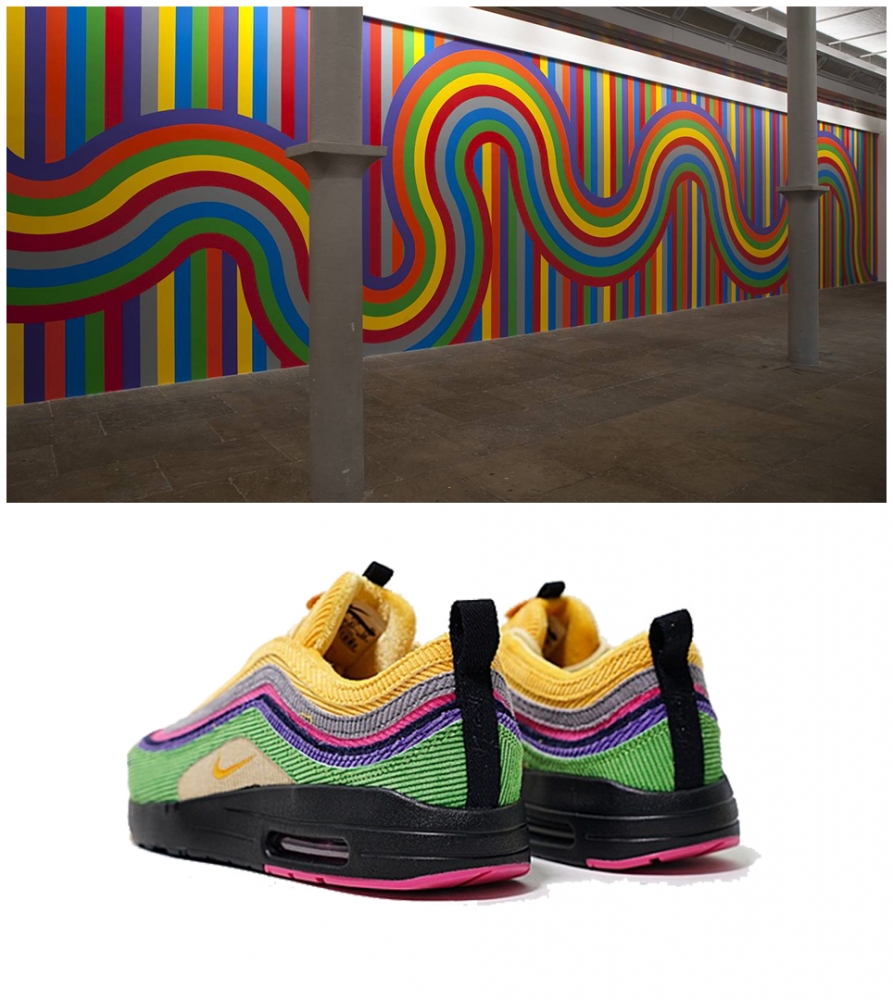 Sol LeWitt,
Wall Drawing #1136
, 2004 / Sean Wotherspoon's Nike Air Max 1/97 VF SW "Eclipse" Custom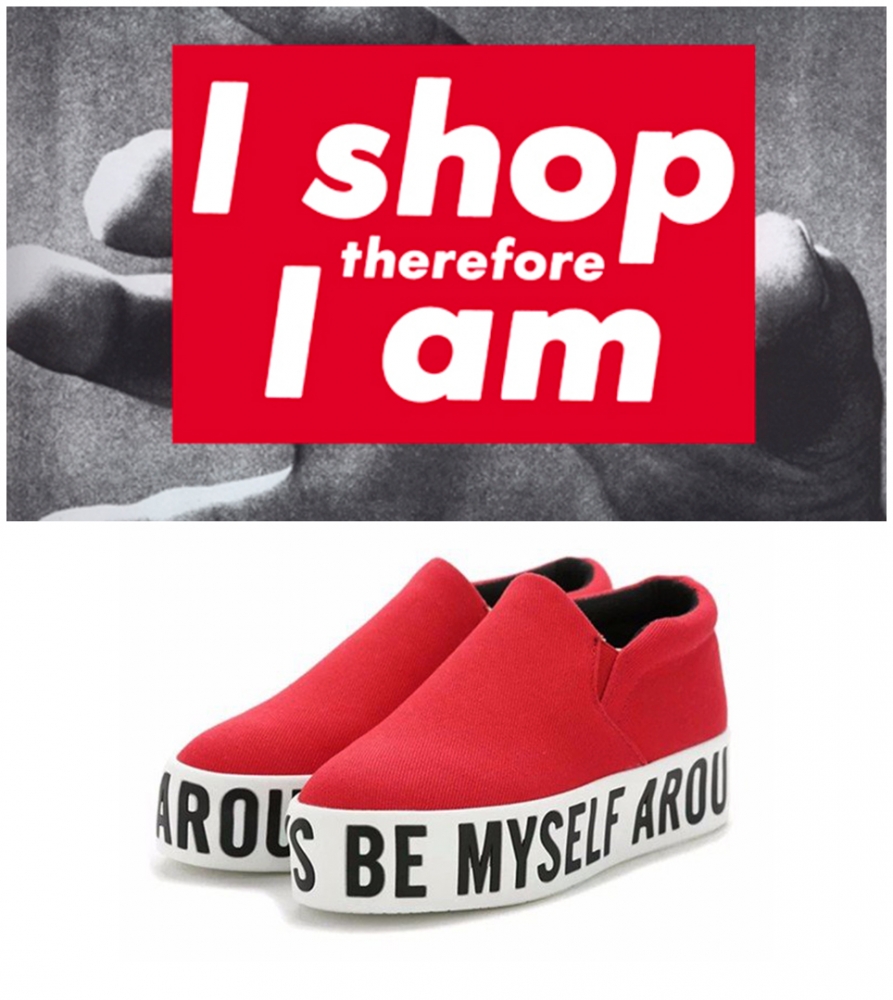 Barbara Kruger,
Untitled (I shop therefore I am)
, 1989 / Platforms Shoes Be Myself Around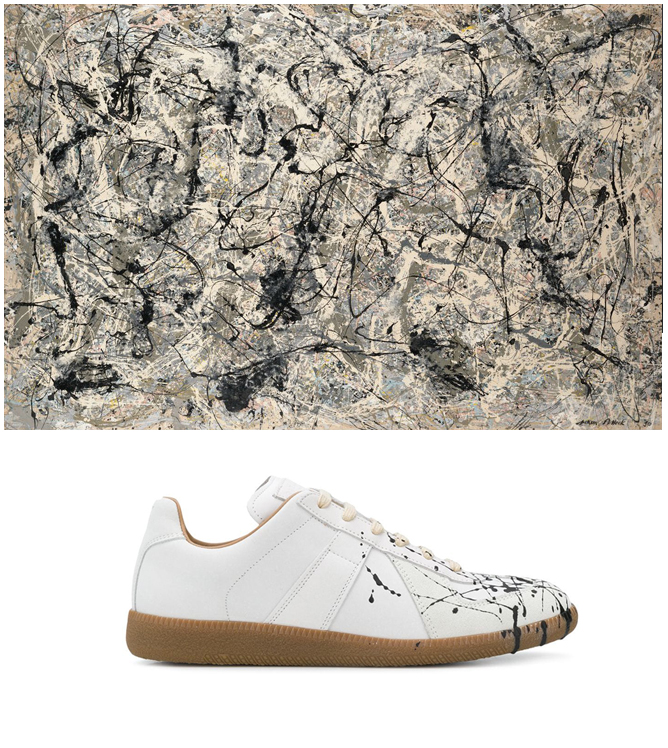 Jackson Pollock,
Number 28
, 1950 / Maison Margiela Paint Splash Replica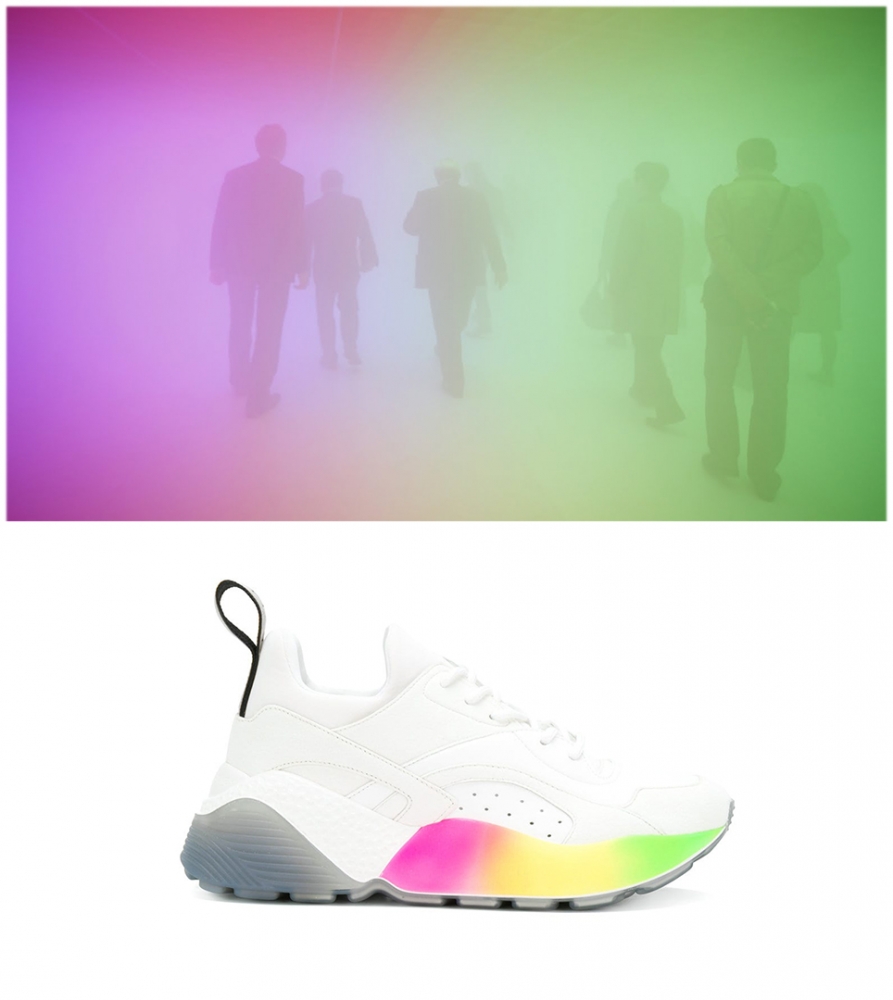 Olafur Eliasson,
Your blind movement
, 2010 / Stella Mccartney Eclypse Rainbow Sneakers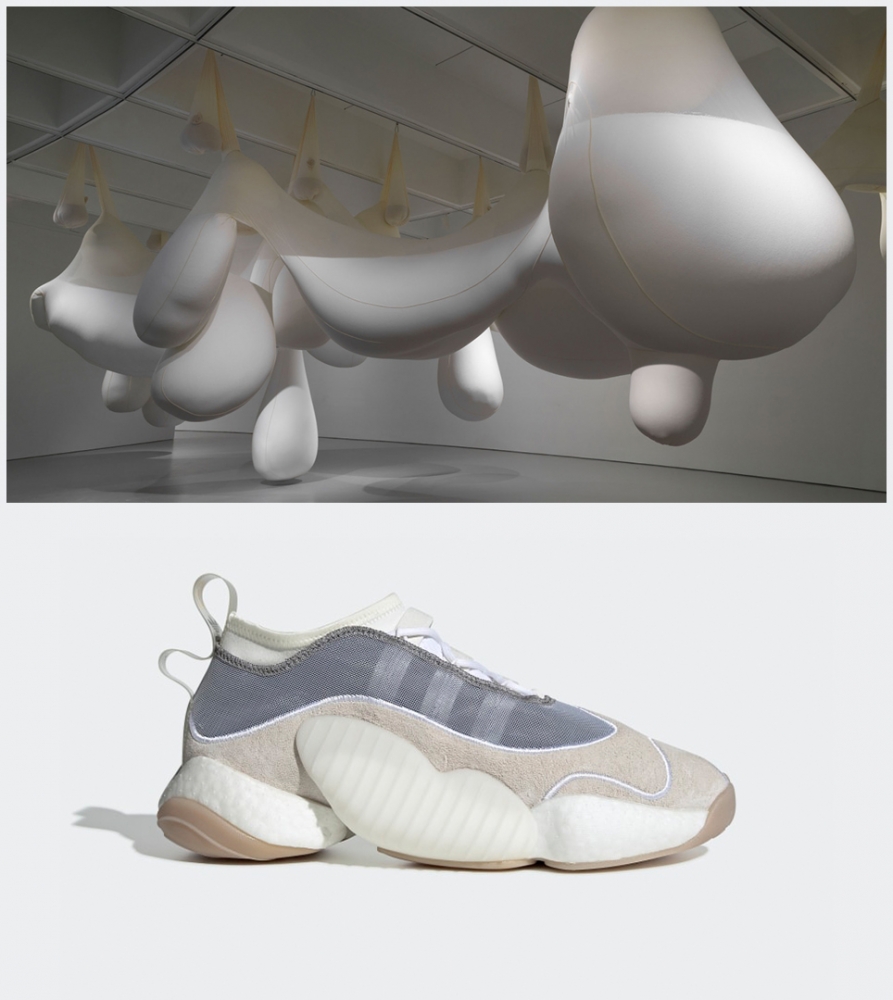 Ernesto Neto,
The Dangerous Logic Of Wooing
, 2002 / Adidas Originals x Bristol Crazy BYW Lvl II